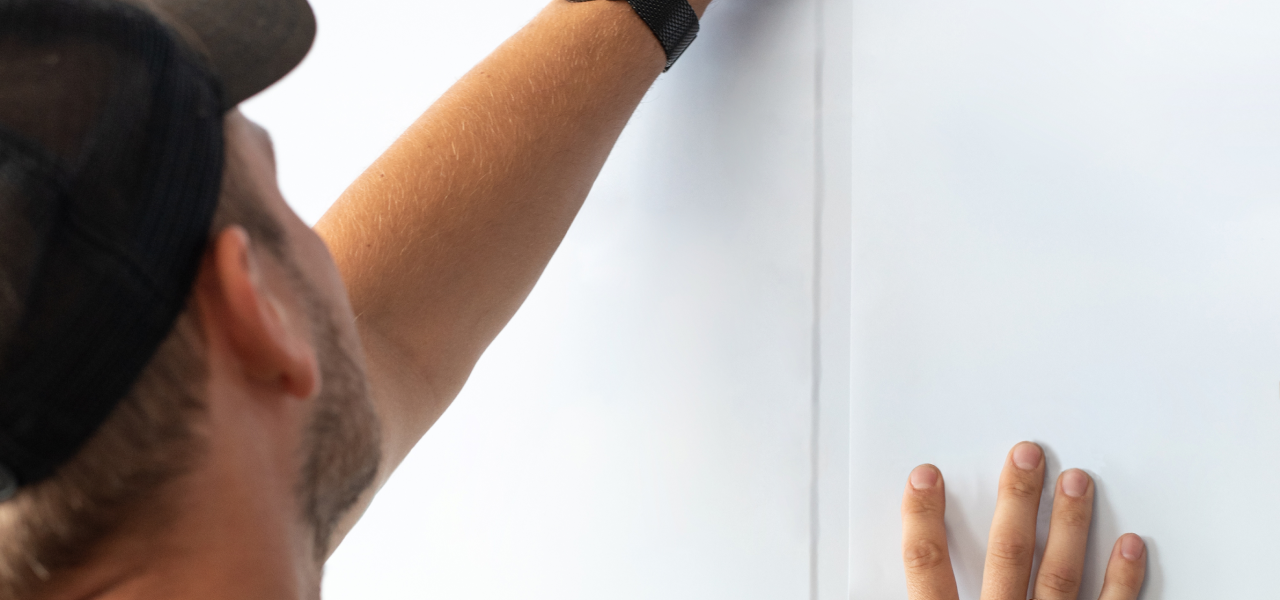 For an advertisement to be effective, it must be not only well designed and printed but also properly installed. Properly meaning professionally, with appropriately selected installation materials and primarily with the safety of the audience of the advertisement in mind. Improper installation of advertising architecture components may result in safety hazards for the customers and the staff of the facility. A qualified crew will do this efficiently and professionally, while caring about your image and about comprehensive finishing works.
We will print the components of your advertising infrastructure quickly, efficiently and in top quality.
Indoors we:
install decorative panels and boards,
apply wallpapers (including 3D wallpapers),
install 3D signs,
apply marketing materials on walls, glass partitions, refrigerators, cashier's desks and other equipment in shops and customer service points,
apply film to platforms, boards, doors and elsewhere as specified by the customer.
Outdoors we:
affix billboard posters,
install decorative panels,
apply film on shop windows,
install banners and pylons,
affix ads to advertising columns,
apply car wrap or film on advertising boards.
We have installation crews all over Europe so we act quickly not only in Poland but also abroad.
What do we do for our customers, how do we help?
We provide comprehensive services due to our wide range of products and the most modern printing technologies, as well as our own installation crews.
We help choose optimum solutions and we select appropriate raw materials and printing technologies and installation methods.
We check the technological correctness of the selected solutions.
We provide distribution for selected products.
We provide installation services not only for the products printed by us but also for products provided by our customers.
We co-pack printed products as requested by the customer.
We provide reporting on our services.
Installation of advertising infrastructure components requires extensive knowledge as well as construction and technical experience. It often involves work at heights, in difficult conditions or simply requiring special qualifications. Taking risks or looking for savings in this area is ill-advised. For your own safety and for the safety of your customers, as well as to guarantee an aesthetic final result, leave this matter to experienced professionals who handle such tasks on a daily basis.