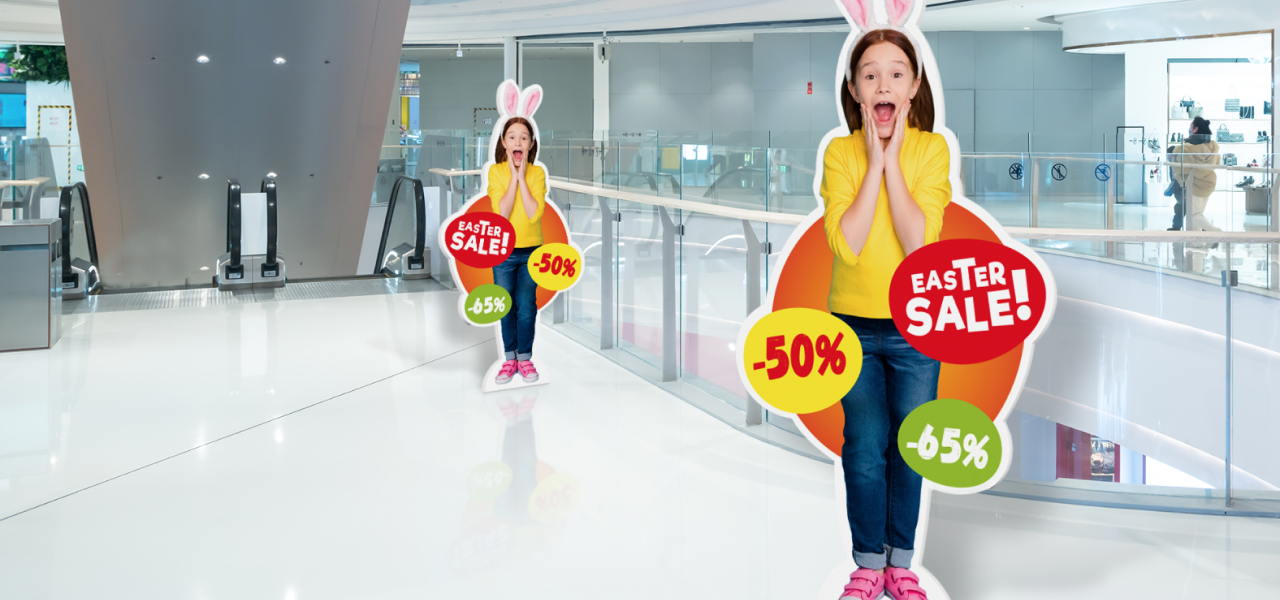 Eye-catching human standees are effective in reaching the customers with your message. They successfully draw the attention of passers-by and remain imprinted on their memory. As such, they are an interesting and unconventional way to highlight your products and services. They are light and portable so you can easily move them from place to place, depending on the location of your commercial or advertising activities. They also prove indispensable for various holidays and thematic promotional and informational campaigns. They are perfect options not only for points of sale (as POS) but also during various events. Human standees are made of incredibly durable innovative paper panels called Dispa® which guarantee a spectacular result and great value for money. They can take any shape, which opens up endless possibilities and allows your imagination to run wild.
We will print your human standees quickly, efficiently and in top quality.
UV printing offers incredible quality and durability of printouts and allows you to enjoy their vivid and saturated colours for a long time. We make standees in any shapes and size to meet your expectations.
Think of an idea of how to use your human standees, we will take care of the rest!
What do we do for our customers, how do we help?
We provide comprehensive services through our wide range of products and the most modern printing technologies. We do everything quickly and efficiently in one place.
We help choose optimum solutions and we select appropriate raw materials and printing technologies.
We check if the files have been properly prepared for printing.
We submit installation overview files for acceptance.
We provide distribution for selected products.
We co-pack printed products as requested by the customer.
We offer various packaging possibilities.
We provide reporting on our services.
Whether you want to launch a new product or advertise an existing one, human standees are bound to help. It is a simple and spectacular way to increase sales and make your message more effective.
You can design your human standees any way you want. Dispa combines quality with good value for money and vast processing possibilities. So invent any stand shapes you desire and decide if you want them printed on both sides or on one side only. You can also conjure photo stand-ins, which enjoy tremendous popularity and attract great interest. Importantly, you avoid disposal-related problems because dispa is made of 100% of eco-friendly paper and is fully recyclable.
Remember that attracting attention is just half of the success. Trust-building is also important and it substantially relies on the first impression. So take care of the warm reception of your human standees, make sure they invoke smiles and only positive emotions. A creative form should be accompanied by high-quality workmanship, while life size and distinct colours will impress the recipients. Do not be afraid to use your imagination in your advertising communications.